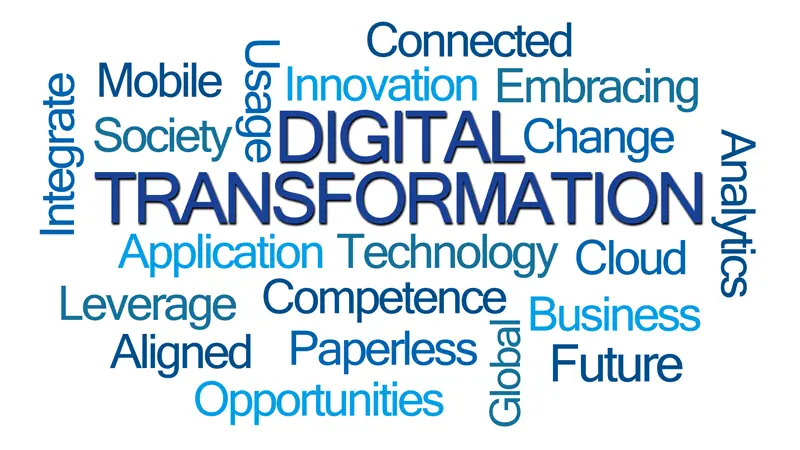 In today's rapidly evolving business landscape, digital transformation has become a buzzword that permeates boardrooms and strategy meetings. However, achieving successful digital transformation is more than just implementing the latest technologies; it is a strategic journey that redefines an organization's culture, processes, and operations. This essay explores the concept of successful digital transformation, its key components, and the factors that contribute to its achievement.
Defining Successful Digital Transformation
Successful digital transformation can be defined as the strategic use of digital technologies to fundamentally change how an organization operates, delivers value to its customers, and remains competitive in a digital age. It goes beyond mere digitization or the adoption of new tools; it requires a holistic approach that integrates technology, people, processes, and a customer-centric mindset.
Key Components of Successful Digital Transformation
Clear Vision and Strategy: Successful digital transformation starts with a clear vision and well-defined strategic objectives. Organizations must have a deep understanding of their market, customers, and competitive landscape. This understanding serves as the foundation for crafting a digital transformation strategy that aligns with business goals and values.
Customer-Centric Approach: Customer-centricity is at the core of successful digital transformation. Organizations need to prioritize enhancing the customer experience, which often involves personalized services, seamless interactions across channels, and quick problem-solving. Collecting and analyzing customer data is crucial for making informed decisions in this regard.
Agility and Innovation: Digital transformation demands agility and a culture of continuous innovation. Successful organizations encourage experimentation, adapt to changing market conditions, and rapidly iterate on their digital solutions. They also foster a culture that embraces failure as a stepping stone to success.
Integration of Technology: The adoption of cutting-edge technologies like artificial intelligence, machine learning, data analytics, and cloud computing is a vital component of digital transformation. These technologies can streamline processes, automate tasks, and provide valuable insights to inform decision-making.
Data-Driven Decision Making: Successful digital transformation relies heavily on data-driven decision-making. Organizations need to gather and analyze data from various sources to gain insights into their operations, customer behavior, and market trends. Data-driven decisions enable proactive adjustments to strategies and processes.
Change Management: The human element is often the most challenging aspect of digital transformation. Effective change management involves engaging and empowering employees to embrace new technologies and ways of working. Communication, training, and support are essential components of this process.
Cybersecurity and Data Privacy: As organizations digitize their operations, they must also prioritize cybersecurity and data privacy. Protecting sensitive data and ensuring compliance with relevant regulations are crucial to maintaining trust with customers and stakeholders.
Factors Contributing to Successful Digital Transformation
Strong Leadership: Leadership plays a pivotal role in guiding and championing digital transformation efforts. Leaders must be committed to the transformation journey, set the tone for organizational culture change, and provide the necessary resources and support.
Cross-Functional Collaboration: Successful digital transformation requires collaboration across different departments and teams within an organization. Breaking down silos and fostering cross-functional cooperation is vital to achieving seamless digital integration.
Measuring and Monitoring Progress: Establishing key performance indicators (KPIs) and regularly measuring and monitoring progress is essential. This enables organizations to track the impact of their digital initiatives, make data-driven adjustments, and ensure they are on the right path.
Continuous Learning: The digital landscape is continually evolving. Organizations committed to successful digital transformation invest in continuous learning and stay abreast of emerging technologies and trends to remain competitive.
In conclusion, successful digital transformation is a multifaceted journey that goes beyond technology adoption. It involves a strategic shift in how organizations operate, engage with customers, and remain competitive. Key components, such as clear vision, customer-centricity, agility, and data-driven decision-making, are fundamental to achieving success. Additionally, strong leadership, collaboration, measurement, and a commitment to continuous learning are crucial factors that contribute to the realization of successful digital transformation. Embracing this transformative journey is essential for organizations seeking to thrive in the digital age.