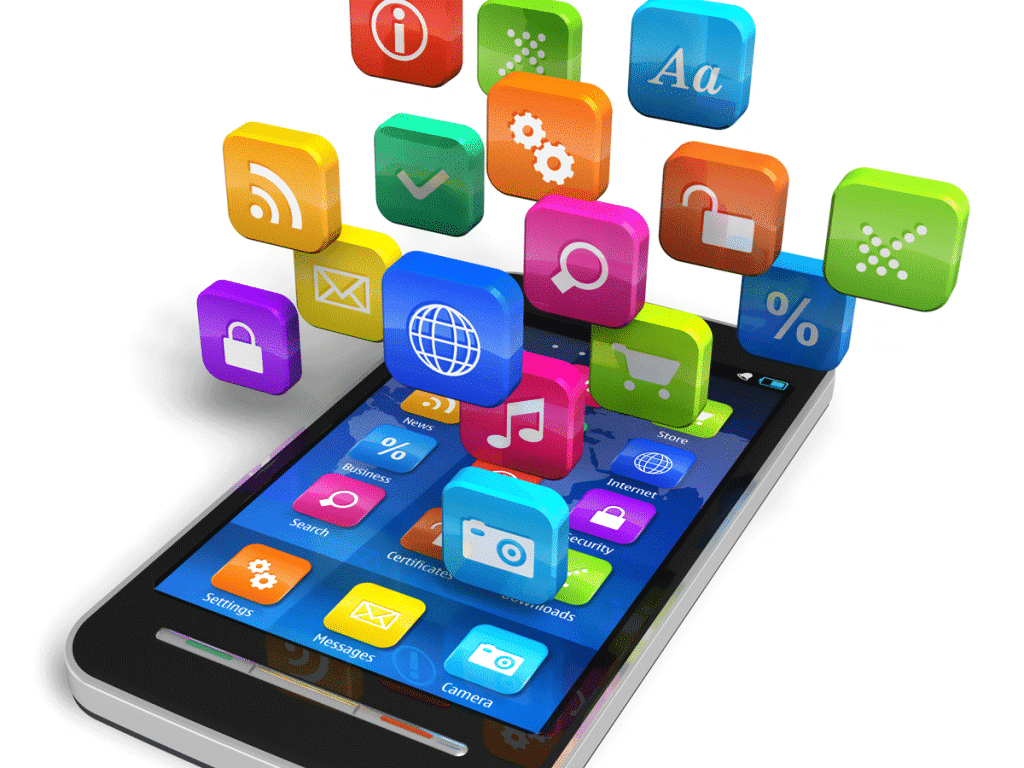 Mobile apps are becoming increasingly popular among businesses and service providers. From e-commerce stores and payment banks to food delivery and healthcare, there is almost no industry where mobile applications have not proved their marketing value or established themselves fundamental for effective communication with target customers.
 
1. Availability: Be There For Your Customers Every Time
Nowadays, customer service is no longer just about face-to-face interaction. Especially with the rapid development of technology, there are now more than 2.6 billion users who own smartphones. We can call mobile apps a game-changer for industries. Do you know why?
Mobile apps are not likely to have mood swings and poor performance, unlike manpower customer service. With robust mobile software, you will provide users with the best way to choose. Users can decide whether they want to select your services.
Many businesses see mobile apps as a means of improving customer service. You are always ready for your customers. If a user finds out about your products or services in the middle of the night and wants to get information instantly, all they have to do is turn on their phone and download your mobile app.
Moreover, users do not have to wait for business hours to be able to even buy your product if they want to. Customer satisfaction should be one of your priorities, and therefore mobile apps are the answer to increasing customer satisfaction.
2. Marketing: Develop A Direct Marketing Channel
Of all the advantages of having a mobile app, one of the biggest is that it has all the information you want to give customers; booking forms, search features, user accounts, news feeds, it provides multiple functions such as.
You can also get closer to direct communication with push notifications. In this way, it is possible to remind your customers how sensible it is to choose your services and products. Now users have all the information at their fingertips.
3. Priority: Give Value To Your Customers
Business is about responding. If you want to improve the interaction of users with your organization, you must give them a certain level of value. When you start doing that, they do not think about going anywhere else. The question now is how you can value your users. You can plan a loyalty program to enable them to participate in your services and products. Some organizations use their mobile apps to offer rewards to subscribers. This motivates users to buy their services or products. If you already have such a program, it is possible to integrate it into the mobile application.
4. Visibility: Build Your Brand and Recognition
The mobile app can contribute to brand awareness. It would be better if we split this section into two different sections and the combination of both makes your mobile app a real winner.
Sign: a mobile app is similar to an empty billboard sign. Whether you want to give it a stylish look or not, you can make it shocking, informative, or functional. But what you can not ignore is improving it with many features that your customers will love. Moreover, it must be brand-based and painstakingly designed.
Recognition: the more you focus on customer engagement, the sooner they are convinced to buy your services or products. "Effective frequency" is very important in the advertising industry. Wait, you do not know what happened? In the simplest terms, enough frequency is to see or hear your brand about 20 times. This will give you real recognition.
5. Interaction: Enhance Your Customer Engagement
Regardless of what you sell, users need a method to reach you. With a Help Desk feature, your app can change how you interact with your customers.
For example, OpenTable built its overall business model around the same principle. Instead of looking for a cafe or restaurant for a table, it is possible to book with fewer than five clicks on its platform.
You must have noticed that most customers prefer to contact you by phone or text. This is because everyone is busy nowadays and with a mobile app you can give them a chance to do it.
6. Uniqueness: Offer Something Out-of-the-Box
Technology has fascinated almost every part of our lives, and almost everyone has used mobile apps. However, despite the awareness, their development is still rare. Specifically, at the small business level.
Therefore, creating an app and presenting it to your customers can make your organization stand out. Make sure you build it correctly by following different application development strategies. Your competitors and users will certainly be surprised by your initiative and foresight.
7. Loyalty: Be True to Your Customers
Customer loyalty is the most important motivation to consider building your versatile application. With all the noise from Facebook promotions, roadside banners, announcements, flashing signs, daily paper ads, flyers, websites, site flags, coupons, and email marketing, you gradually lose your influence on customers. It is a great opportunity to come back by building a real and authentic relationship with your customers.
Also, try to make them a loyal fan of your product as well as your services. However, it can be a method of staying closer to your customers and constantly being just a "fingertip."
To sum up; Why is it worth investing in mobile app development? In today's competitive environment, people are using mobile devices to keep up with their favorite brands. They see it as a brand that allows potential customers to get all the information quickly. Whatever industry you're dealing with, the advantages of having mobile apps for businesses are numerous, and investing in it is the best business deal.
-END-
Start creating brand awareness through mobile app development and better distribute your reach. Your investment in mobile apps will benefit you for a long time. Working with BAYPM to develop mobile business applications will also ensure application security, timely updates, and effective application management.