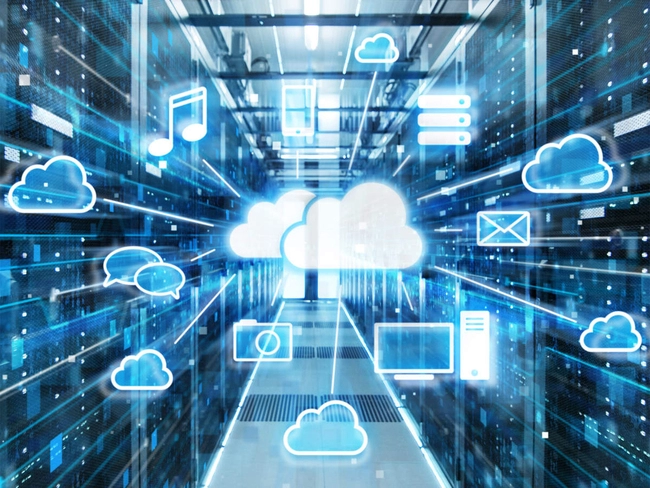 By now, we're all too familiar with the saying "every company is a software company" but scaling and delivering quality software is — to put it simply — hard: software development complexity keeps growing, with tech stacks constantly changing and new cloud services popping up. Yet, there simply aren't enough software engineers available in the market: IDC quantified that the shortage of full-time developers is currently 1.4 million people (2021) and that will rise to 4 million people in just 4 years.
At the same time, the revolution of hybrid work and the pandemic acceleration of digital has exploded the backlogs of software dev teams in every industry. These last two disruptions may have been the straw that broke the camel's back on the old approach for conventional development.
This new reality demands that software engineering leaders must review their 2022 assumptions and make plans to modernize their teams, practices, and tools to address the 4 core pillars of their software engineering:
Developer experience: aiming to reduce technical complexity so that teams can innovate rapidly.
Development workflow automation: removing friction and handovers among all platforms and tools from the different stages of the development lifecycle are integrated holistically.
Security and compliance: developers shift left everything that can be tested during development, and right everything that's better tested later, making it easier for developers to write secure code.
Deployment and operations: focusing on user adoption to enhance service reliability and performance.
Based on these pillars, we predict 7 software development trends that will be key in 2022 and that software engineering leaders should consider to modernize their dev teams, practices, and tools and achieve their business goals:
DevSecOps
API-led Integrations
Low-code for Pros
Cloud-Native Platforms
DesignOps
Universal Observability
PWA-First
#1: DevSecOps
Security, unfortunately, will continue to be the #1 concern for IT executives and software engineering teams. Between an uptick in ransomware attacks, lack of clear boundaries for organizational data, and increased risk with collaborative citizen developments, the data privacy, and regulatory requirements are threatened more than ever before. This led to an increased demand for DevSecOps, where security and compliance requirements are validated at every step of the development lifecycle.
With this increasing pressure to protect development environments from supply chain security threats and harden software delivery pipelines, we're seeing CISOs and CIOs gradually preferring to create new web&mobile apps on platforms that manage all stages of app development and delivery for each new app — instead of depending on the non-systematic nature of different people with different practices in secure development.
The ultimate goal is for dev platforms to promote and make it easy for dev teams to create secure code, assuming a Zero Trust security model, instead of relying mostly on security testing methodologies.
#2: Hybrid Integrations
According to The State of SaaS Sprawl in 2021, the average company has 254 SaaS applications but, on average, only 45% of a company's SaaS apps are being used on a regular basis. Moreover, 56% of all these apps are shadow IT, or owned and managed outside of IT. And the crazy part is to think that goes on top of all the software packages and systems of records they already have to run the core of their business.
The recent furore by business users to deploy RPA over old tools lacking APIs was a shortcut for old systems but not ideal for the fluid nature of digital business making changes all the time. For that agile businesses are using rapid app changes with low-code dev platforms, and the leading ones include these capabilities inside.
Above all, we're now at a stage where organizations need more than ever to connect in real-time their data management, governance, and auditability across these multiple data sources which begs for more tools in hybrid integrations. The right software dev platforms or dedicated tools allow integrating data from different SaaS and legacy systems for a data fabric used by multiple systems and apps, which is key to supporting business leaders to make data-driven decisions.
#3: Low-Code for Pros
A proven alternative in 2021 has been the broad adoption of low-code platforms, where a leading vendor already addresses challenging enterprise use cases. In fact, according to Magic Quadrant for Enterprise Low-Code Application Platforms,
"By 2025, 70% of new applications developed by enterprises will use low-code or no-code technologies".
Low-code doesn't mean that developers will be replaced by business users (to understand the difference between low-code and no-code take a look at this blog post). Low-code platforms provide abstraction to remove some of that complexity that developers typically face when creating an app or system. And the best ones provide full-stack control for software engineers to have fine-grain control.
The goal is that those repetitive and boring tasks like dependency management, code validation, and automatic builds are done by the platform so that developers can focus on the extra mile that makes the difference, instead of just keeping the lights on.
#4: Cloud-Native Platforms
Still on the SaaS topic, the explosion of niche cloud applications is changing the "build vs buy" economics and timings. That's because SaaS sprawl is not only exploding the original budgets but also becoming another form of technical debt: jumping among a dozen systems is a poor experience, with business consequences.
To recover business agility in enterprise systems used by customers, partners and employees, it demands a new type of cloud-native app development — one that is highly distributed, scalable, and enables the creation of resilient, fit-to-purpose enterprise apps that increases the agility of the organization.
The explosive growth of the mega vendors' web services from ~30 five years ago, up to 250 by a single IaaS provider today, is becoming a massive distraction for business developers creating cloud-native applications.
To overcome these challenges, it is key that cloud-native development platforms allow dev teams to remain focused on the value stream management for their digital products, instead of exhausting their engineering talent on infrastructure management alone.
And with tech giants winning the race for scarce specialized engineers, organizations outside that tech elite need to embrace new ways to stay innovative and competitive with their own teams. This means finding technology that allows them to abstract or remove technical complexity and allow their development teams to focus on business outcomes and innovation — like a new crop of Cloud Native Low-Code Platforms.
#5: DesignOps
DesignOps is a tight team sport with close collaboration between design teams and front-end developers (including shared repositories, tools, asset exchange) promoting collaboration across the different product teams within an organization, and ensuring consistency of the product's experience from the first delivery.
Now, the year 2022 is the first time when IT and app development budgets already reflect the hybrid work reality since both employee and partner experience has become just as critical as the customer experience — for hyperadoption: the broad and frequent use of the applications created to gain business agility.
As organizations are pressured to launch more digital products while meeting user adoption goals, they need to manage design at scale, while minimizing technical and UX debt, bringing DesignOps practices to the center of the stage.
#6: Observability
Going hand-in-hand with DesignOps, engineering leaders should invest in observability for hyperadoption. Combined with new end-user behavior observability and supported on open standards like Open Telemetry for tracing with plans to expand their use for logs and metrics, more digital product teams will aim for user adoption levels that were historically hard to achieve.
#7: PWA-First
Progressive Web AppsPWAs combine the functions of native apps and website accessibility without involving the app stores. Like native apps, PWAs can work offline, send push notifications, and access device hardware, such as cameras or GPS. The user experiences are similar to native apps on mobile and desktop devices without downloading or updating hassles, with great benefit — they run well on top of poor connectivity.
PWAs will regain momentum in 2022 due to their connectivity resilient design and user resistance (to keep piling native apps in their devices). There were already great technical arguments to adopt a PWA-first mindset by developers and software leaders, but the great acceleration to digital experiences is accelerating this change too, because:
From an end user perspective, PWA are easy to use their mobile devices (no app store) and are lightweight.
From a dev perspective, PWAs are way faster to change than native apps, and they are easier to maintain.
For dev teams, unlike native apps, they use one codebase for all devices, they're searchable by search engines, and they are light.
Get Ready for 2022
So overall, the top software engineering trends we see for 2022 confirm the core of our mission as a company:
"To enable every business to innovate throught software".
We believe we can't go wrong in delivering to our customers a platform that keeps removing complexity, addressing the developer experience gap, abstracting the complexity of cloud native development, and, ultimately, enabling our customers to grow faster.
We wish you a successful 2022!
1Breaking out the top of the analysts scale, as you can find out in the first ever "Low-Code Wave" by Forrester in 2016.