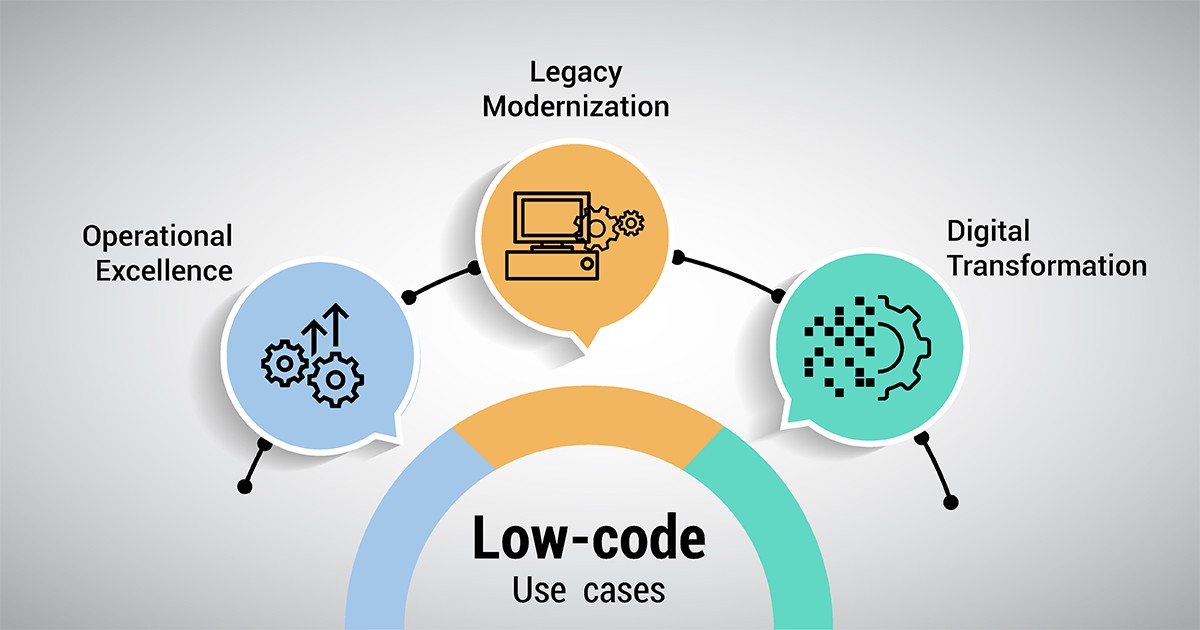 In the rapidly evolving landscape of modern businesses, the demand for efficient and agile software development has become paramount. Traditional software development methods often require substantial time, resources, and technical expertise, hindering innovation and adaptability. This is where low-code platforms like Mendix step in, offering an effective solution to bridge the gap between business needs and technology. Mendix empowers businesses by enabling them to create sophisticated applications with reduced complexity, faster time-to-market, and increased collaboration between business and IT teams. This essay delves into the reasons why Mendix stands out as an exceptional low-code platform for businesses, providing a comprehensive overview of its benefits and contributions to organizational growth.
Faster Time-to-Market
One of the most compelling advantages of Mendix as a low-code platform is its ability to accelerate the software development lifecycle. Traditional coding requires a significant investment of time and effort to write, test, and deploy applications. Mendix streamlines this process by providing a visual development environment where users can drag-and-drop pre-built components, reducing the need for intricate coding. This results in a dramatic reduction in development time, enabling businesses to launch new applications and features in a matter of weeks rather than months. By expediting time-to-market, Mendix empowers businesses to stay ahead of competitors and respond swiftly to changing market demands.
Ease of Use and Accessibility
Mendix's intuitive visual interface caters to a broader audience, including business analysts and domain experts, who might not have extensive coding experience. This democratization of application development fosters collaboration between various departments, allowing subject-matter experts to actively contribute to the development process. Business and IT teams can work together seamlessly, ensuring that applications are aligned with business goals and requirements. This accessibility also reduces the burden on IT departments, enabling them to focus on more complex tasks while empowering non-technical users to create and iterate on applications independently.
Reduced Technical Complexity
Low-code platforms like Mendix abstract much of the technical complexity inherent in traditional software development. Complex coding languages and architectural decisions are hidden behind user-friendly interfaces and pre-built components. This approach not only accelerates development but also minimizes the risk of errors that could arise from manual coding. Mendix's use of visual models allows developers to focus on solving business problems rather than wrestling with intricate technical details. This shift in focus enhances efficiency and ensures that the resulting applications are robust, reliable, and aligned with the business's needs.
Scalability and Flexibility
Contrary to misconceptions about low-code platforms being limited in scope, Mendix offers considerable scalability and flexibility. It caters to a wide range of application types, from simple departmental tools to complex enterprise-level solutions. Mendix's architecture allows for the integration of custom code and third-party APIs, providing the necessary flexibility to meet unique business requirements. As businesses grow, Mendix applications can seamlessly scale to accommodate increased workloads, ensuring that the technology can evolve in tandem with organizational needs.
Empowering Innovation
Mendix fosters a culture of innovation within organizations by enabling rapid prototyping and iterative development. With the ability to quickly create functional prototypes, businesses can gather feedback from stakeholders and end-users early in the development process. This iterative approach leads to the creation of applications that better meet user needs and expectations. Moreover, the platform's support for continuous delivery and integration ensures that updates and improvements can be rolled out seamlessly, allowing businesses to adapt to changing market dynamics swiftly.
Mendix's effectiveness as a low-code platform for businesses lies in its ability to bridge the gap between technology and business requirements. By offering a faster time-to-market, ease of use, reduced technical complexity, scalability, flexibility, and a culture of innovation, Mendix empowers businesses to develop and deploy applications that drive growth and streamline operations. As the demand for agile and efficient software solutions continues to grow, Mendix stands out as a transformative tool that empowers organizations to remain competitive in the dynamic landscape of modern business.