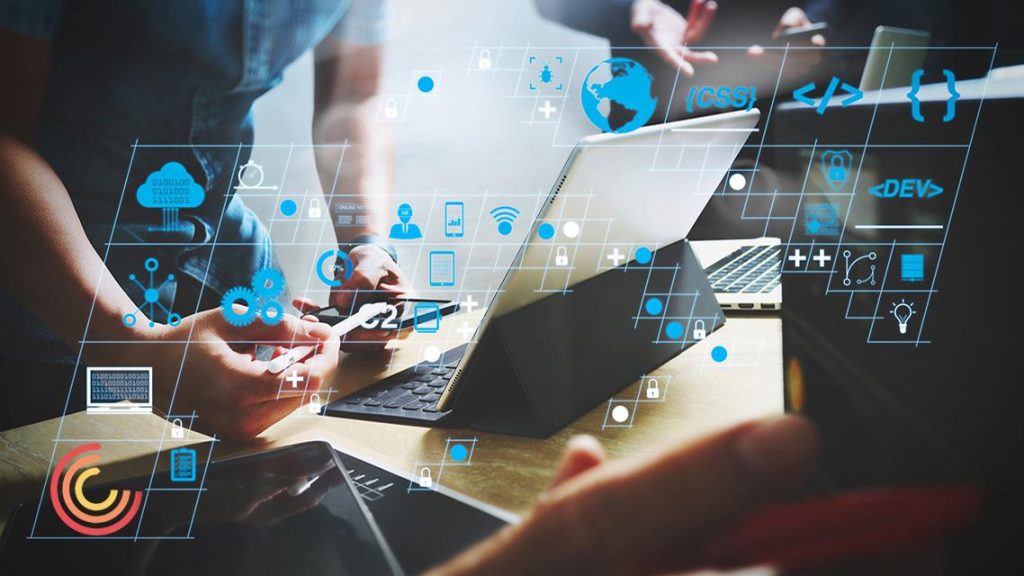 According to Gartner, "70% of new applications will leverage a modern application platform using low-code or no-code technologies by 2025, up from less than 25% in 2020."
These numbers foretell a dramatic shift in how enterprises will approach app development moving forward. Namely, your future success hinges on the ability to continuously respond fast to change and based on a new approach to constantly deliver applications and enterprise systems, modernize enterprise software development, and keep up with the competition.
Of course, not all modern application platforms offer the same capabilities. Not every platform is suitable for every use case. So how should you compare your options?
To help companies understand the modern application platform market, Gartner recently released their Magic Quadrant for Enterprise Low-Code Application Platforms. In this report, they divided platforms into challengers, visionaries, niche players, and leaders based on product capabilities, vendor operational health, market track record, and product vision.
Not only did Gartner name OutSystems as a Leader among vendors, but OutSystems is also the only company to receive a Customer's Choice distinction as voted by hundreds of customers.
What Is a Modern Application Platform?
A modern application platform lets you quickly but securely develop and deploy new applications by automating the software development lifecycle and elevating the abstraction for the coding process. Not only does this augment your developer team to produce more significant results, but it opens up new opportunities to augment your internal staff beyond developers.
With more and more businesses relying on custom applications to accelerate operations, your ability to create complex applications quickly, interfaces, business logic, workflows, and manage data is a must.
When comparing platforms, Gartner analyzed their capabilities for three primary use cases:
Building custom business applications. You must be able to easily create and maintain complex enterprise applications capable of providing an intuitive user experience, managing complex integrations with your other business data sources and applications, and handling massive transaction volumes.
Automating business workflows. Your platform should help you automate as many workflows involving multiple application systems and users as possible so that your developers can work smarter and more productively.
Empowering collaborative app development. With development teams spread far and wide across locations, continents, and between the office and working at home, you need a platform that can ensure everyone is working efficiently on the same application. In addition, you need a platform that can scale its capabilities and usability to meet the needs of employees ranging from citizen developers to your most experienced, hard-core coders.
What Does Gartner Say About OutSystems?
While some platforms may be more suited for specific tasks, OutSystems is designed to provide a modern application platform suitable for the broadest range of industries and use cases. Unlike other vendors like Salesforce and Oracle, our current application platform is all we do, which has allowed us to focus on continuously innovating our product to meet the needs of almost every customer.
According to the Gartner report,
"OutSystems is a Leader in this Magic Quadrant(…) Its market differentiation is based on its capability to enhance developer productivity for building modern enterprise applications. OutSystems provides robust security, multi-experience development and AI-augmented development capabilities to enable faster application development."
In the report, Gartner notes three key strengths that elevate the OutSystems solution to the top of the leaderboard.
Product: "OutSystems offers advanced low-code capabilities such as AI-augmented development, native but proprietary continuous integration/continuous delivery (CI/CD), application testing, agile enterprise planning, and governance capabilities to support the rapid development of enterprise-grade applications."
Innovation: "OutSystems plans to introduce capabilities for automated unit testing using AI, native API management, enhanced observability experience (tied to infrastructure and application metrics) and an intelligent data mesh to facilitate seamless data ingestion and cataloguing."
User experience: "In addition to providing robust capabilities for designing user journeys, OutSystems provides its UI design framework for designing standardized, accessibility-ready UIs. It also enables utilization of popular design systems and provides native support for chatbots and voice UIs."
In its supplementary Critical Capabilities for Enterprise Low-Code Application Platforms report, Gartner writes,
"OutSystems received the highest score of all vendors for the custom business application use case. It received good scores for the collaborative app development and business workflow automation use cases."
In addition, customers also recognized OutSystems as a 2021 Gartner Customers' Choice Vendor. Unlike the Magic Quadrant, whose leadership was determined by Gartner's analysts, this award is based solely on feedback and ratings from hundreds of enterprise software users who have experience purchasing, implementing, and working with the OutSystems platform.
At the time of the report, OutSystems had 577 reviews for an average rating of 4.5 out of 5. Only three vendors were named a Customer's Choice, with OutSystems being the only vendor recognized as both a Customer's Choice and a Magic Quadrant's Leader.
For all the details, check out the following reports:
–END-
In light of the research results, as BAYPM, we would love to help you with your Digital Transformation journey, give us a shout and we'll be sure to assist you as best as we can. Currently, we are working on a project to digitize manual processes within different locations. The client opted for an incremental implementation approach based on geographical locations and the needs of their different factories.